Regular price
$119.99 USD
Regular price
$199.99 USD
Sale price
$119.99 USD
Unit price
per
Sale
Sold out
Holiday Special 50% Off

Money Back Guarantee

Free Shipping
BUY 1 GET 1 FREE (Add 2 Ice Tubs to your cart to apply deal) Out with the old, in with the cold. Take your post-workout recovery to new temperatures with the Ice Tub 3.0 – a compact and stylish cold therapy innovation equipped with Sub-Zero Technology™ to keep your water colder for longer. Effortlessly easy to use, this recovery and wellness powerhouse allows you to unlock the healing benefits of cold water therapy for on-demand ice baths that will change your life forever. The Ice Tub™ 3.0 is for indoor & outdoor use, Insulated and fits 1 person. (Individual up to 6 feet 9 Inches)
What's Included

What is all included?

❆ The Ice Tub™ 3.0

❆ Insulated Cover

❆ Floating Thermometer

❆ Pump

❆ Set-Up Manual

❆ Repair kit
Shipping

We ship all over the USA and UK with all the major shipping companies. Our warehouses are located in Nevada, Pennsylvania, and the United Kingdom.

See the average delivery times below:

Mainland USA: 2-5 business days 

Hawaii, Alaska & islands: 4-10 business days

United Kingdom: 2-3 business days
Money Back Guarentee

We want you to love your Ice Tub!

You have 30 days to return your Ice Tub for a full refund. If something isn't right, request to send it back! We got you covered with our 30-Day Money Back Return Policy.
View full details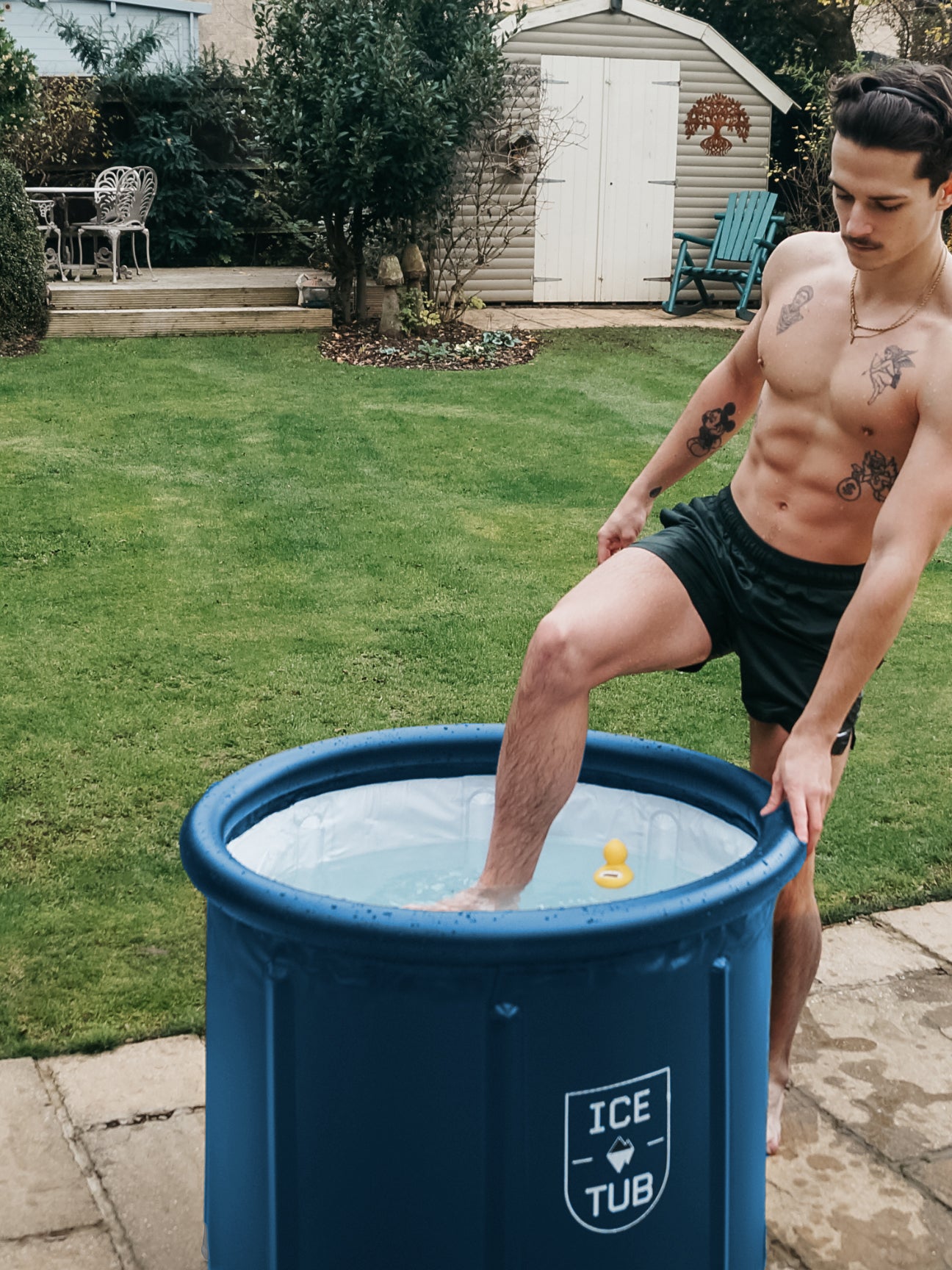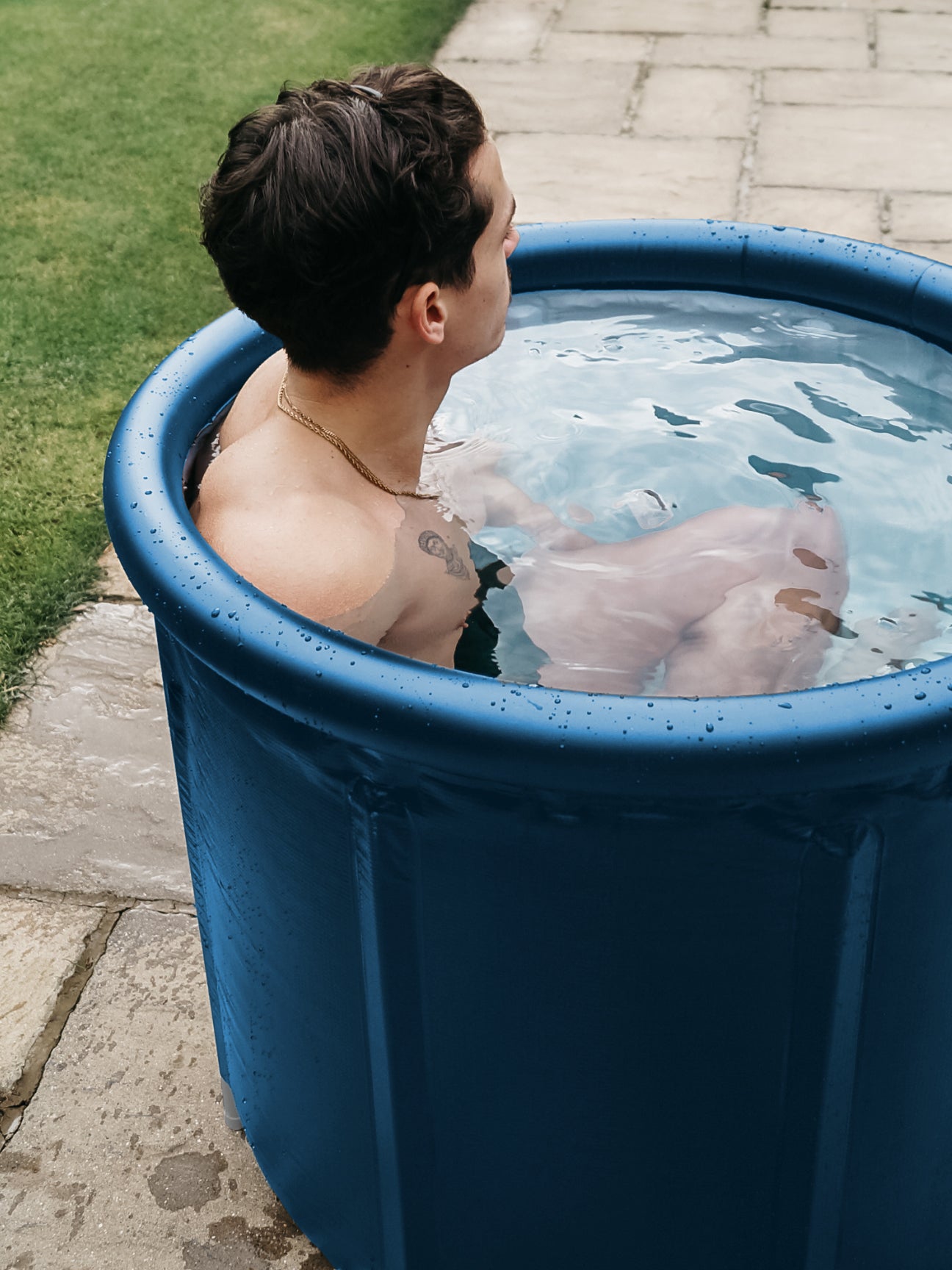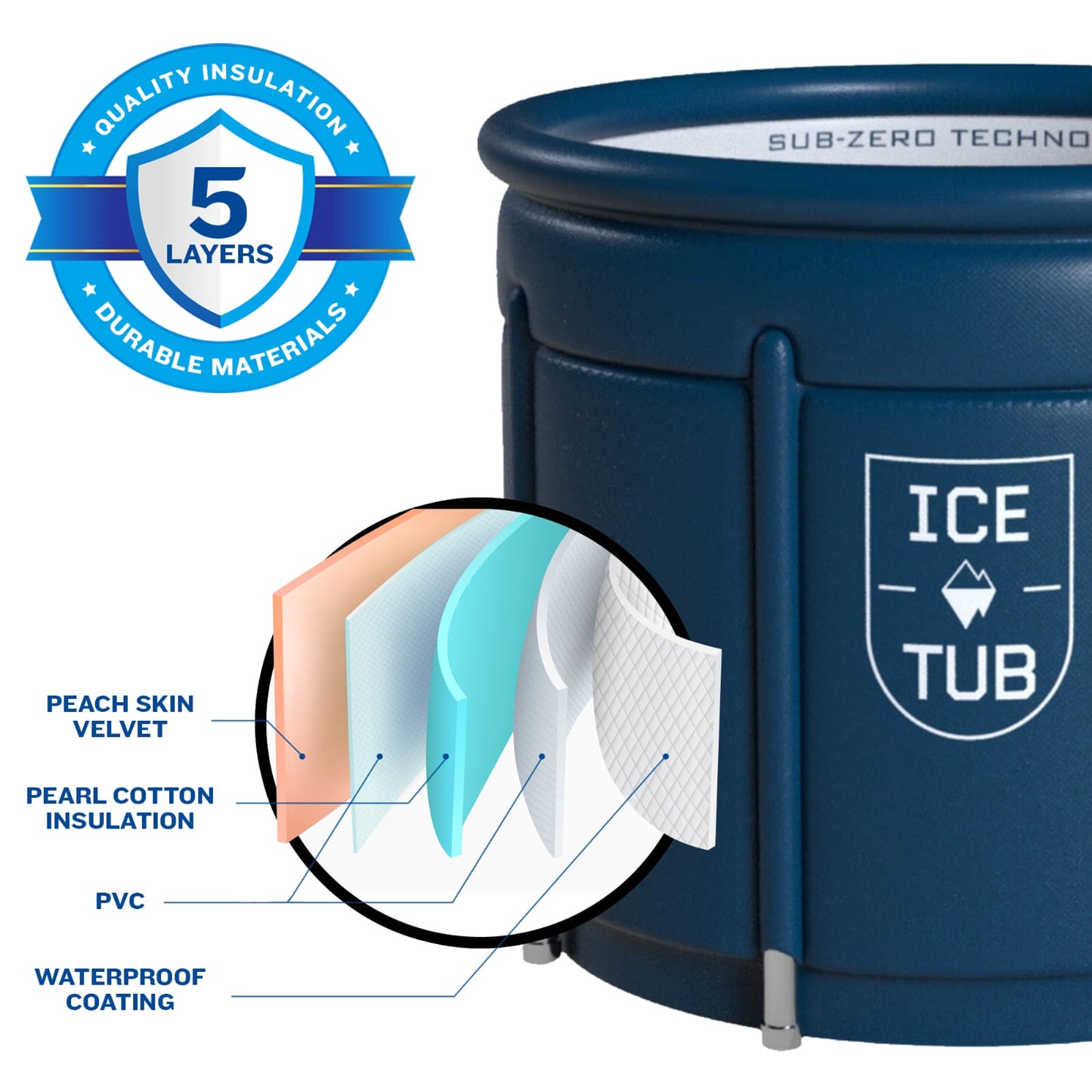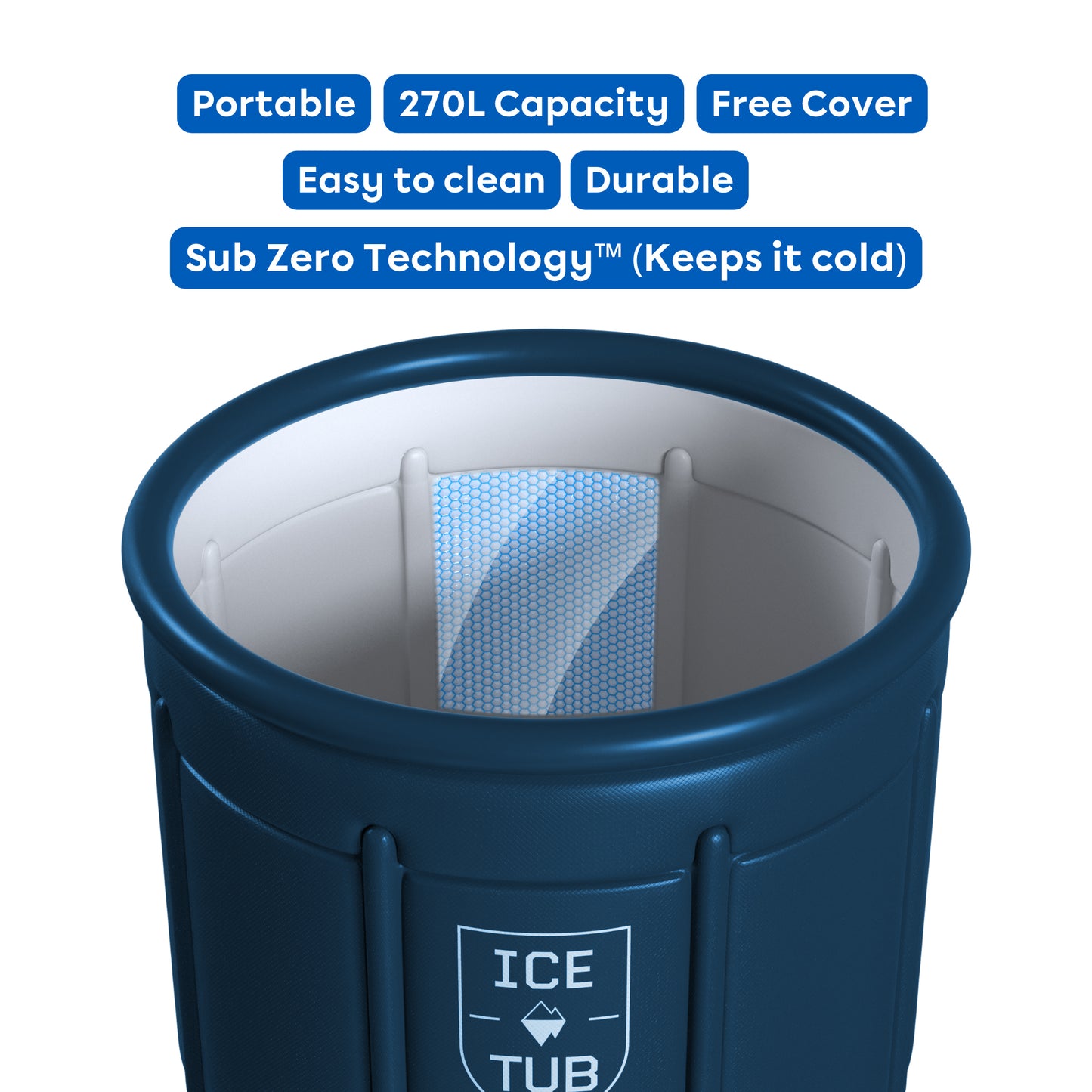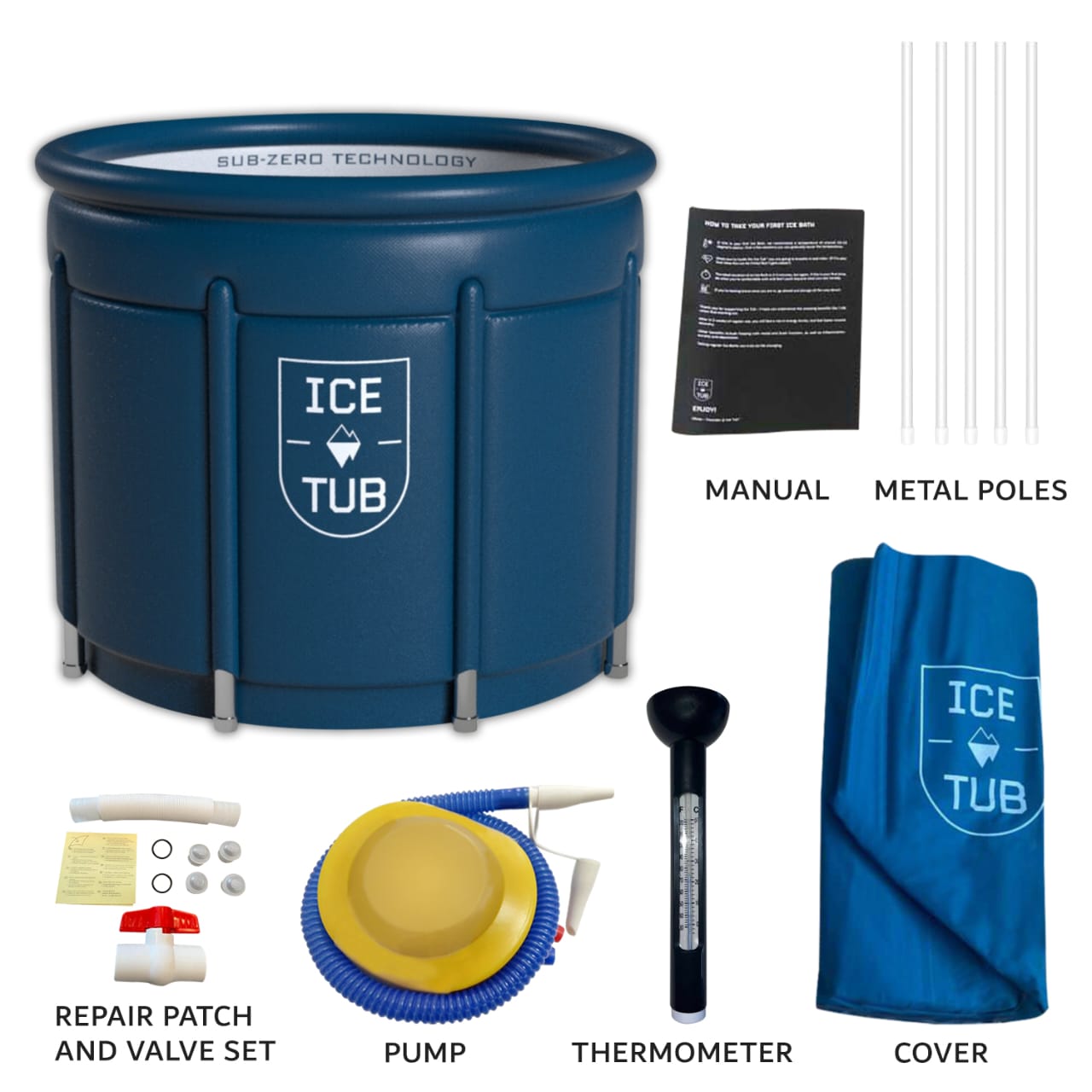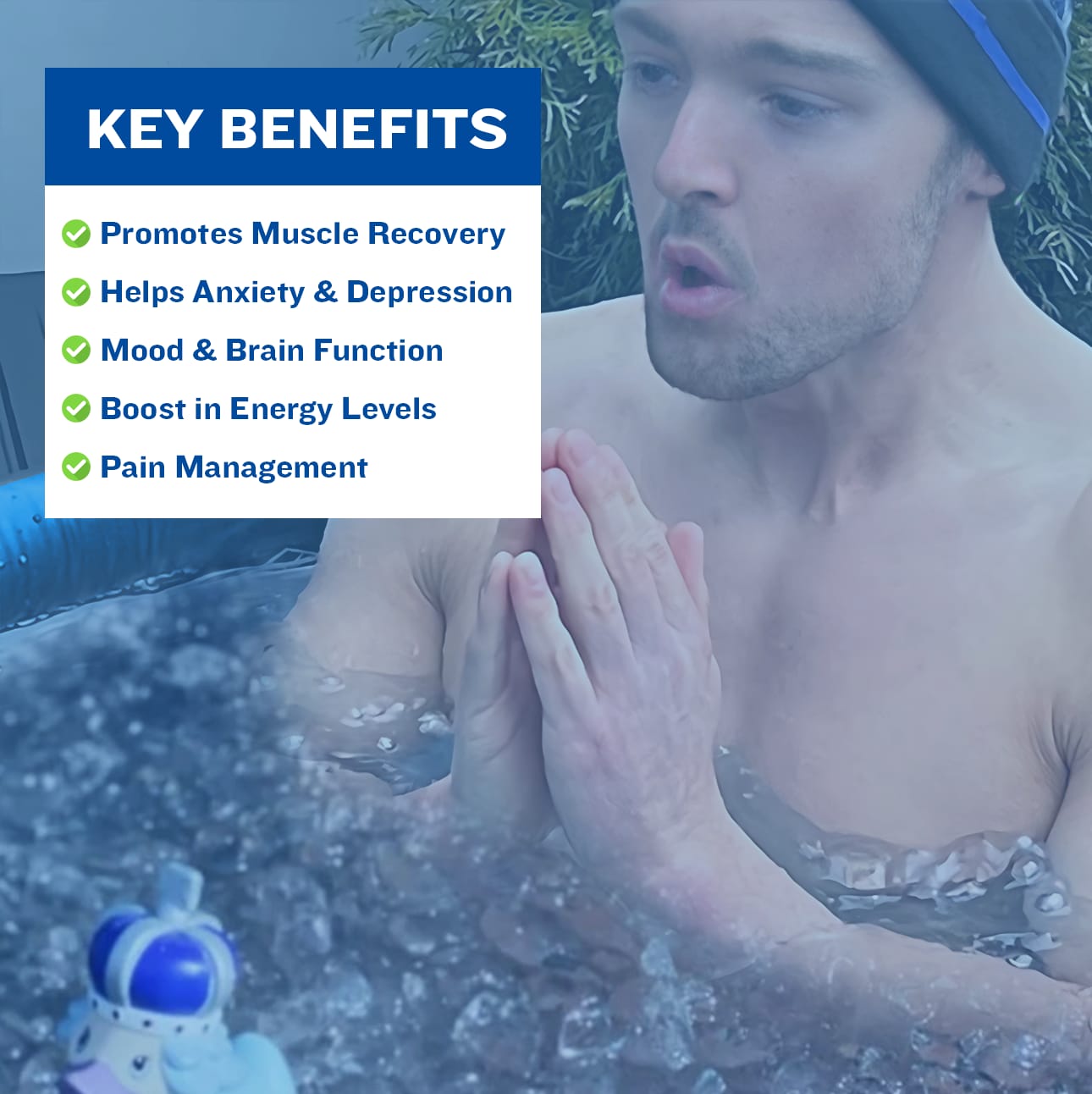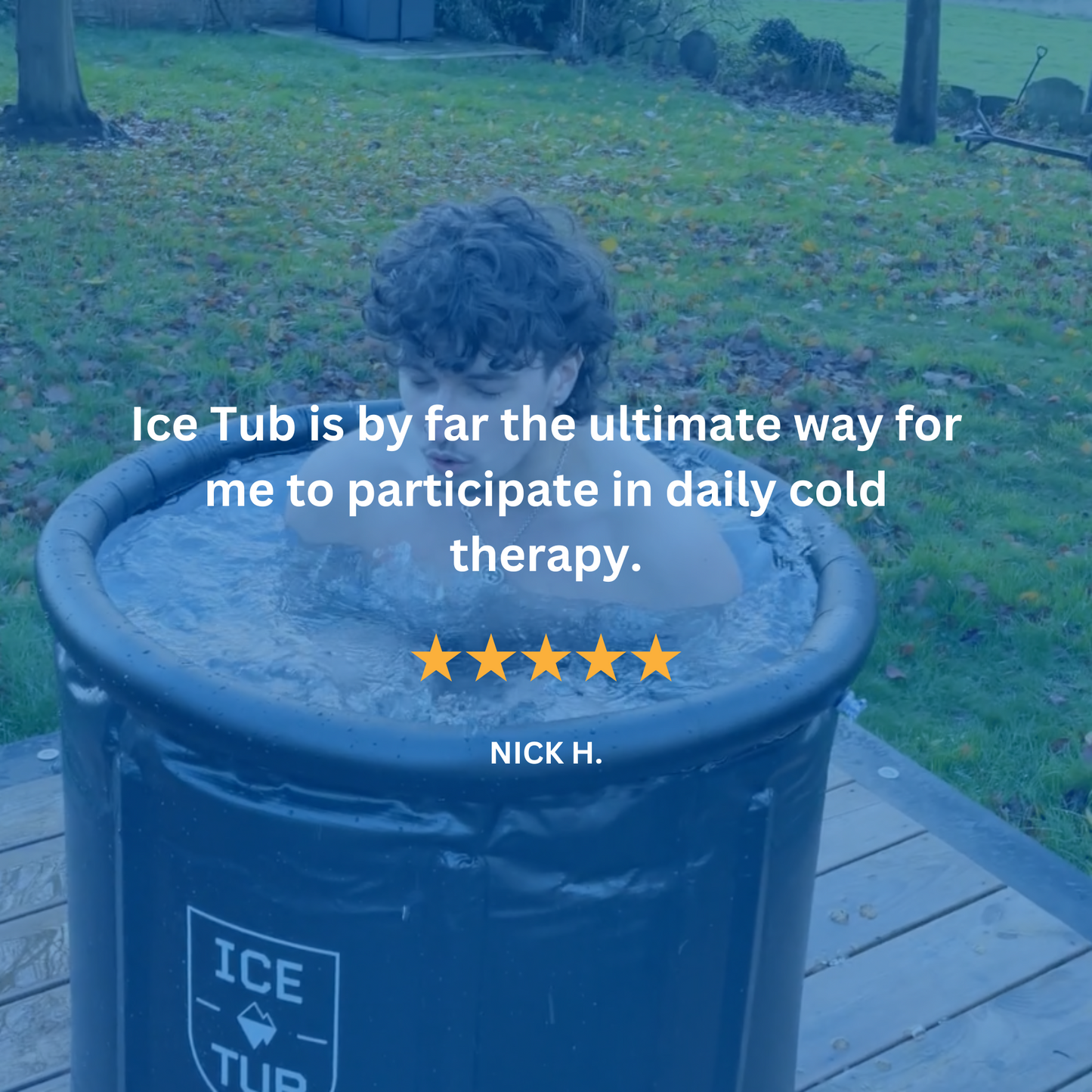 Huge Difference In Recovery

"Works great awesome quality and extremely well made. Still getting used to the initial shock and the cold but I feel so much better after being in the Ice Tub. Makes a huge difference in recovery and soreness." - Scott

Best Purchase I've Made...

"Hands down, the best purchase I've made for my health this year! Completely lives up to expectations as advertised. It's strong, durable, and not too big either. Perfect for morning plunges, economical, and looks great too!" - Michael

This Is How I Heal

"This is how I heal! Psychotherapist by day, single mama by night. It's hard to integrate time for self care and healing but 5-7 mins in my Ice Tub daily is a game changer. Super grateful for this company and the amazing ice bath they created." - Kelley
Sub 15 Degrees

Indoor & Outdoor use

Portable
Benefits Of Ice Tub™ 3.0
Experience a natural high feeling like no other, while getting all these amazing health benefits. Cold water immersion is hands down the best thing you can do for your health.
OVERALL HEALTH

• Immune system support

• Increase blood flow

• Reduce chronic pain

• Boost metabolism

• Better sleep

MENTAL HEALTH

• Experience a natural high

• Boost energy

• Elevate mood

• Prevent/help depression

• Practice discipline

• Increased resilience

MUSCLE RECOVERY

• Lower inflammation

• Reduce muscle soreness

• Boost performance
Frequently Asked Questions
How much ice do I need to add?

We recommend adding 15-40lbs (7-18kg) of ice to the Ice Tub per session depending on the initial water temperature. The amount of ice needed highly depends on your tap water temperature, the climate you live in, and how cold you desire it to be. If you live in colder climates, adding ice may not even be needed.

Since the tub is insulated it will keep the water cold for longer, and you may therefore not have to add as much ice after the first time.
What temperature do you recommend?

We recommend starting out with your ice tub temperature at around 59° Fahrenheit (15°C) if it's your first time, and then slowly lowering the temperature and duration for each session. That way your body will get acclimated to the cold.

All purchases come with a free thermometer that you can use to measure the water temperature.
How long should each session be?

To get the health benefits, you'll need to stay in cold water below 59° Fahrenheit (15°C) for three to eight minutes. Cold water therapy works best with the right combination of time and temperature. Each individual is different and some people can tolerate lower temperatures.
Dimensions and Specs?

❆ 75cm tall x 80cm wide

❆ 100 gallon/380L capacity

❆ 3.2kg empty, 250kg full

❆ Suitable heights up to 6'9"

❆ 5-minute set up

❆ Sub-Zero Technology inner layer to keep water temperature colder for longer
How often should I clean the Ice Tub?

To keep the water clean for long periods of time, we recommend adding either salt or hydrogen peroxide to the water. You can buy hydrogen peroxide almost anywhere online, just google it. For the salt solution, simply buy raw sea salt, or epsom salt and add around 1 pound (0.5kg) to a full tub. You can keep the water in the tub for 2-4 weeks when using salt.
With no use of salt to disinfect we recommend changing the water every 3-5 sessions.
Can the Ice Tub be set outside?

Yes! We engineered the pod to be weather and UV resistant, so you can set it up Inside or outside, even in temperatures below freezing. The insulation layer makes the water turn to ice a lot slower, but we still recommend to stir the water at least once a day to keep the water from freezing completely solid.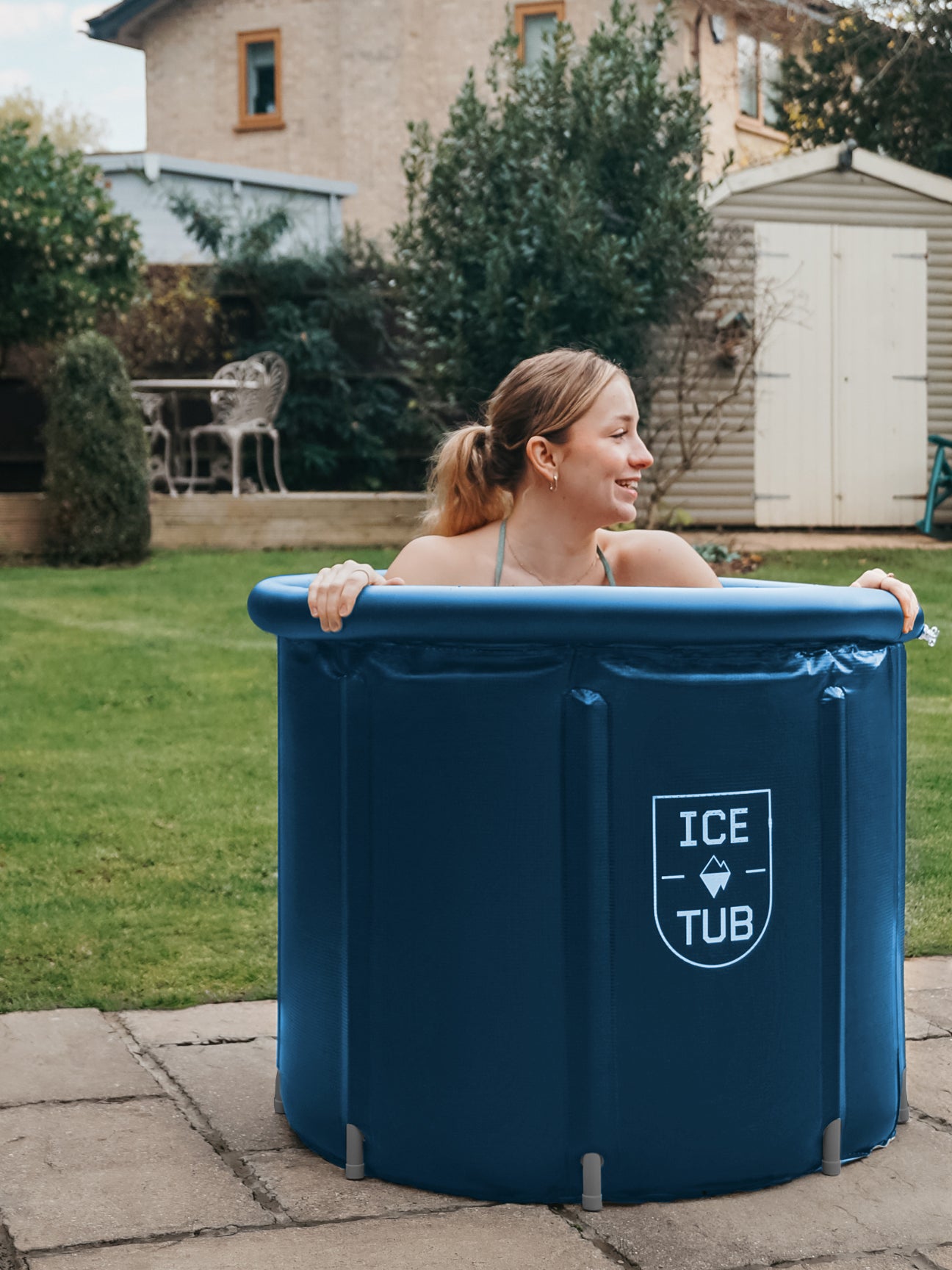 30-Day Money Back Guarantee
We want you to love your Ice Tub!
If something isn't right or to your liking, you have 30 days to return your Ice Tub for a full refund.
See our return policy for more details
Ice Tub™ 3.0 vs Other Ice Baths
So how do we compare to other ice baths on the market? See for yourself in the comparison below.
More Affordable

Ice Tub 3.0™ is less than $200, whereas other brands are easily $500+ (and that's not including shipping)

Less Bulky

Our Ice Tub 3.0™ is portable, foldable, and lightweight. Most ice baths would require multiple people to carry

Durable Materials

Made with premium quality materials, 5-layers of insulation, and anti-leak technology. Perfect for everyday use!